I met the team of @ReclaimHosting for an interview on #DigitalLiteracy in the post-cambridge-analytica-era.
(PLEASE don't tell anyone that there has been a rift in the space-time continuum at 8'45 of the video!)https://t.co/Q6Z5tcYDcM #OER18

— Jöran ? (@joeranEN) June 10, 2018
I will be catching up on a large number of posts over the next week before I head out for vacation, so the bava firehose is going to be set to full blast!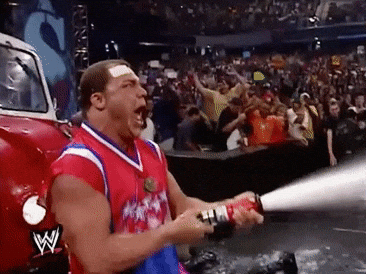 One of the things I've wanted to share was the following video Jöran Muuß-Merholz recently published of his interview with Reclaim Hosting's Meredith Fierro and Tim Owens about digital literacy before things take a bizarre turn back to the future of ed-tech.
It's a solid 10 minute video highlighting a few of the reasons why framing one's personal online presence around web hosting represents an important shift for higher ed from the various third party, data sucking services that everywhere monetize digital identity. And while I am admittedly biased about both the topic and the folks interviewed, I dig Jöran's style. He's an edtech consultant from Germany who really pushes to capture as much of the conversations happening around OER throughout Europe in a variety of media: his blog, podcasts, videos, Twitter, etc. His intense work ethic and fun-loving spirit are integral to what makes him such a good interviewer, he has a way of getting you to open up and chat more freely. What's more, he truly produces the media he creates, which takes a ton of time and energy to do right. The above video is a good example of this, he reached out to me during the process to secure a Reclaim Video TV image in order to use the screen to highlight the various topics discussed—which is a really nice touch.
Jöran is one of the many good folks that are thinking through the broad implications of open education for Germany as that country works towards a national policy for OER.* So, special thanks to him for taking the time to sit down with Reclaim at OER18, and helping to make us a small part of that very important conversation.
---
*Another person doing some important thinking is Christian Friedrich, whose recent post "Is open the new organic?" is well-worth your time.