A university contacted me earlier this week to see if we had anything their faculty might be able to play with in terms of portfolio solutions. Tim Owens created the amazing State University as a demo site for anyone interested experiencing what a Domain of One's Own package would be like. I took the opportunity to create a couple of quick tutorials and borrow a couple more to showcase how one might imagine web hosting in terms of a portfolio—Documentation December in action!. Below are the first wave of resources I created on the Reclaim Hosting site here. I plan on regularly updating this page with more focused resources given this quick quide is focused specifically on customizing WordPress after it takes you through the minute and a half it required to get an account and install WordPress. Damn we are good!
______________________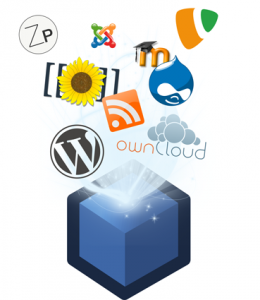 Keep in mind that Reclaim Hosting is first and foremost a web hosting platform that allows students, staff, and faculty to build their digital presence online. In this regard it is by no means limited to portfolios, you can use it to create anything from course hubs to research sites to personal blogs and much more. At the same time, it provides several applications commonly used for portfolios in higher education, such as WordPress, Omeka, and Mahara to name just a few. What you get in a portfolio from Reclaim Hosting versus specific portfolio tools like Digication, Chalk & Wire, etc., is choice and possibility. You are not limited to a specific, proprietary system; you can customize your portfolio with thousands of freely available themes and plugins; and, finally, you have access to software that is popular, portable, and affordable.
In order to get a sense of how Reclaim Hosting could provide a portfolio solution for your university, we have created State University. StateU provides the opportunity to experience how getting access to a domain and web hosting would work at your school.
Signing-Up at StateU
The following video will demonstrate how easy it is to get up and running with a domain and web hosting on StateU.