A huge thank you to everyone who purchased a limited edition Reclaim tee. Even though I've always known that RH is awesome, it's wonderful realizing again and again how many others think so too.
While the shirts are no longer available online, yesterday came the next step for Project Reclaim Swag: heading to Charlottesville, Va to meet with the printers. We wanted to finalize the sizing & spacing of the logo in person, as well as get an overall feel for how everything is going to come together.
I've never actually seen how t-shirt printing works, so for me it was really cool to get a 'behind-the-scenes' tour.
The antique cherry is a little less 'antique' than I had originally imagined; there's less pink, and more of a bolder, brick red feel. The color definitely grew on me right there in the shop- so excited for that one!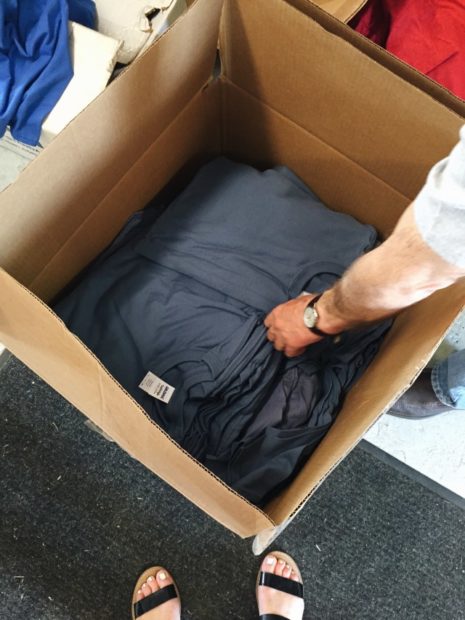 And then there's the Indigo Blue shirts… hard to beat 'em. They're a little more true to their picture: mellow blue meets slate gray. I may or may not be getting one in each color.
Hopefully collecting the shirts at the end of the week & then sending them out (along with a little surprise) shortly after that! Stay tuned.