It's no exaggeration to say that @BryanMMathers changed my aesthetic life indelibly when he began visually animating @reclaimhosting's soul. We love this guy! And he is an amazingly generous collaborator. https://t.co/eo14nVNNiN

— Jim Groom (@jimgroom) May 24, 2019
It's been over 4 years since I met Bryan Mathers in Barcelona, and I regularly count my lucky stars for that chance encounter. While shooting the shit at a table with a selection of fine folks Bryan quickly sketched out what would be the iconic image of Reclaim Hosting, one that remains near and dear to my heart. The Reclaim Vinyl icon: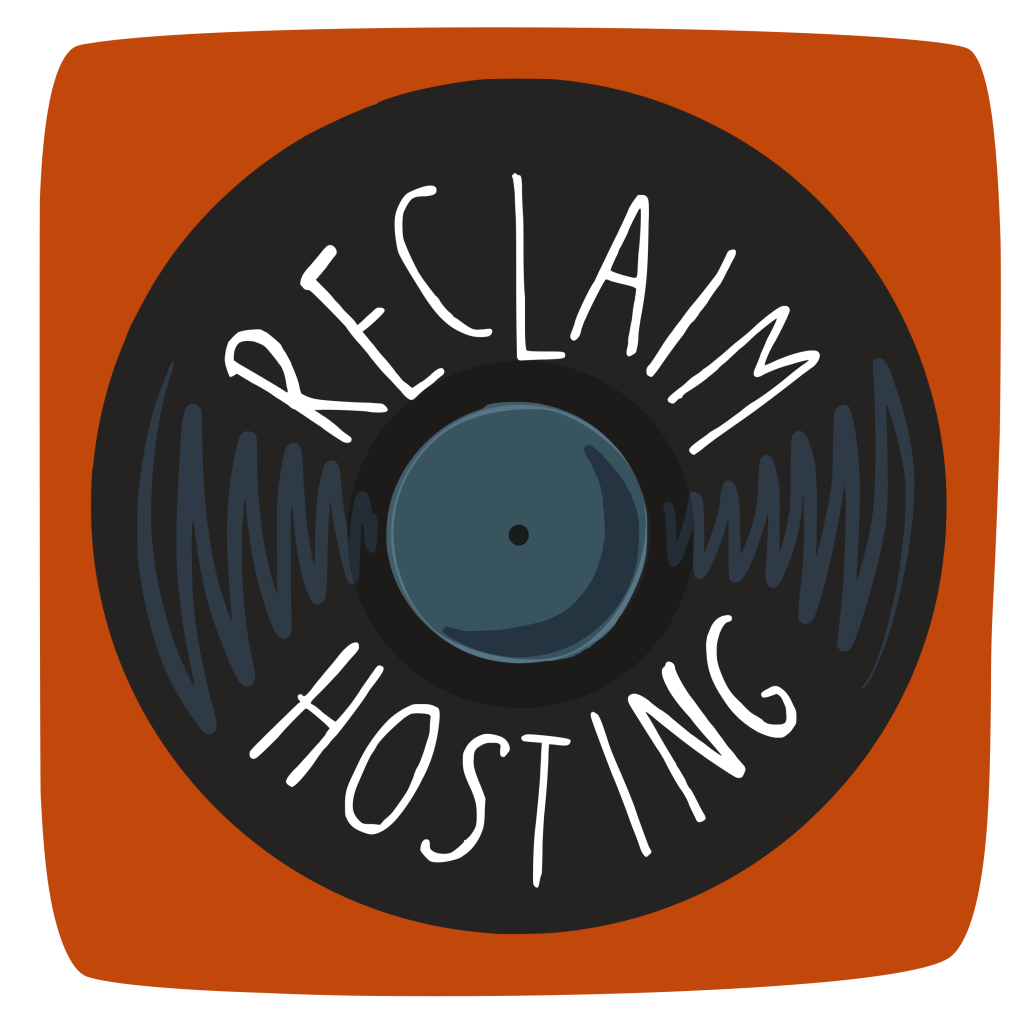 It's so beautiful!
Since then we have collaborated on quite a few projects and he has been an absolute joy to work with. He is the best kind of art therapy for your organization

In fact, a believe it is the Reclaim aesthetic, which has evolved to the VHS tape, that has provided us the freedom to actually create fun projects like Reclaim Video and Reclaim Arcade with a certain amount of impunity. I personally think the power of art is woefully undervalued or overlooked in edtech, which is a shame given how much an organizing visual principle makes for good design. In fact, the coolest thing about Reclaim Hosting has been the ability to collaborate with artists like Bryan Mathers, Michael Branson Smith, and Ryan Seslow. And hopefully we will get the opportunity to work closely with Amy Burvall here soon as well, I think we can play with a whole Putin-inspired 80s Soviet revival

In fact, Domains19 is very much premised on the idea that we should be focusing more on art to communicate what is happening with tech that everywhere surrounds us. it is a tall order, but in the spirit of #ds106 we are all artists, and we should spend a lot more time exercising this facility that everyone has access to.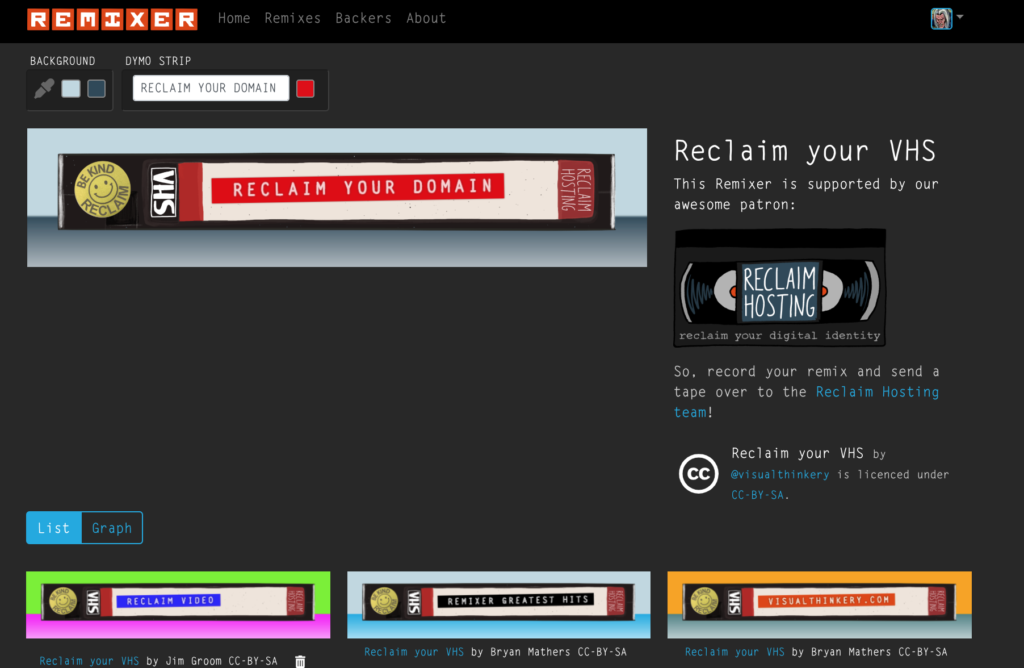 Anyway, I'll step off my soapbox here for a second to plug our most recent collaboration with Bryan Mathers in which he has created the Reclaim VHS tape as remixable object in his amazing Remixer machine. He wrote a most kind post about the project, and we are happy to regularly support his work in all its wonderful emanations. In fact, you should too. In these troubled times I want to believe it is the artists, not the politicians, that will light the way forward and give is a vision to believe in, so I'm gonna double-down on that belief with my support, and a Remix or two