Yesterday I wrote about getting your own Sandstorm server up and running, and today I wanted to follow-up with some specifics about applications in Sandstorm. This should be a fairly short post because it's really easy, but I'm really not into the whole brevity thing. As I mentioned yesterday, Sandstorm's Application Market is really impressive and they have done an amazing job of integrating it into the server to make exploring and installing apps painless.
When you are in the Sandstorm dashboard you will see two areas: Apps and Grains.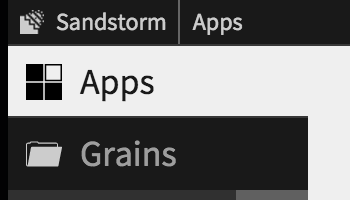 Apps are just that, applications you can or have used. SO, for example, this is what the apps area looks like in my Sandbox dashboard.
A link to the App Market to install applications as well as those I have used, in this case Ghost, Hacker CMS, and WordPress. The other area of the dashboard is the section called Grains.